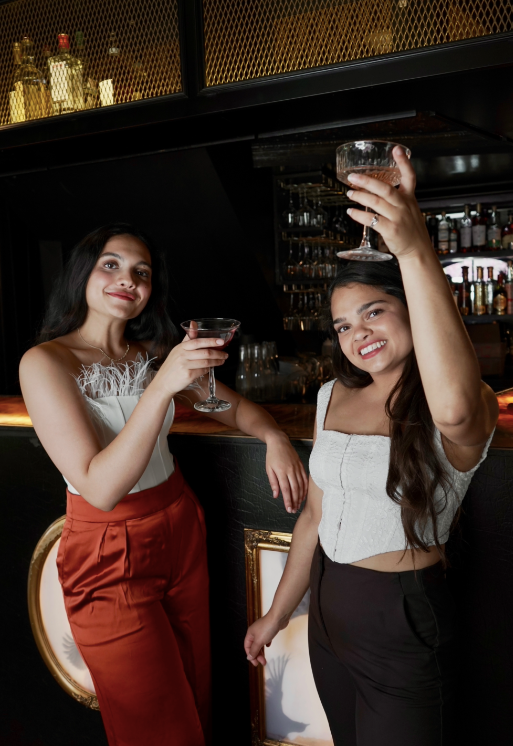 ABOUT ZERO PROOFED
Hi! We're Priyanka & Chirasmita, two sisters from Seattle, WA. We love everything about social drinking ...except the alcohol. Bring on the toasts, the happy hours, the flavors, the wild nights out - but make them booze free. We're dreaming of a world where we drink less booze, have fewer hangovers, live in the present, and create epic memories.
At Zero Proofed, we're disrupting the booze-free industry by creating zero-proof events and cocktails that make the sober curious lifestyle more accessible. We're bridging the gap between zero-proof brands and the everyday person by bringing nightlife and hand-crafted 0.0% ABV cocktail recipes to the party. 
We're currently popping up in Los Angeles, Denver, San Francisco, San Diego & coming to your city soon. We're so happy you're here!
Cheers,
Chirasmita & Priyanka Kompella
Co-Founders of Zero Proofed
Get in touch with us